Personal Trainer Edinburgh
Our Approach
---
Our approach to personal training in Edinburgh takes a completely client centred perspective. Each client experience begins with understanding the individual and his or her fitness background and physical health. Your personal trainer and fitness instructor will know that every client is different in their exercise experience, nutritional knowledge and physical health, therefore each client path is completely unique. We translate the information gained from each client to identify appropriate exercises, select suitable foods and address any lifestyle obstacles specific to his or her needs.
At the heart of our personal trainer service are the goals of each client. We are completely driven by results and believe firmly that successful personal training both delivers and accelerates results. Achieving our client's fitness and health goals rely on a strong client-trainer working relationship. We build this relationship through open communication and creating a non-intimated and mutually respectful environment, whereby our clients feel comfortable and stay motivated throughout their journey.
As a personal trainer, we take an evidence-based approach to our service, which means applying research in exercise and nutrition to accelerate the fitness goals of our clients. Everything we teach and prescribe can be tied back to evidence-based recommendations. This gives our clients confidence in our instruction and helps each individual become more educated about his or her health practices.
Importantly, we pride ourselves on our professional personal trainer team. We understand the general lack of confidence in personal trainers and their qualifications and built our team with the highest professional standards in mind. Your JC Fitness personal fitness instructor will maintain higher qualifications, beyond that of fitness certifications, and remain incredibly passionate about health, fitness and training as a whole.
It is this very passion for health and fitness that holds JC Fitness at the forefront as personal trainers in Edinburgh.
PERSONAL TRAINING SERVICES IN EDINBURGH
Our Services
---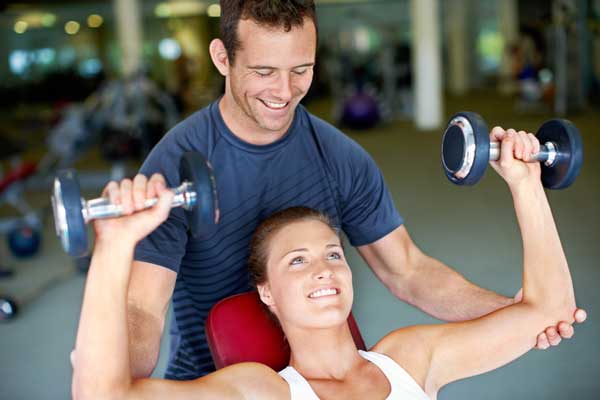 Personalised Fitness in Edinburgh
Personalising fitness is both a science and an art. To accelerate body transformation, research shows a clear advantage to applying evidencebased fitness. Our personal training utilises evidence-based guidelines to structure your workouts and create exercise programs designed to accelerate your goals. Also, creativity in our design helps us select and organise the most appropriate exercises for your level of fitness training.
All of your workouts are recorded to provide an ongoing training diary that serves to track and ensure progress each gym session. We provide you complete access to your training diary, which lets you revisit previous gym programs and completed workouts. When performing exercises, your technique is our highest priority. Your personal trainer will carefully instruct each exercise with ongoing technical correction to ensure proper performance and minimise any risk of injury.
Read More
Leg Training with Rachel

TRX Half Squat
TRX Isometric Squat
TRX Full Squat

It is our objective and part of our professional standards to respond to all enquiries as quickly as possible. Please complete the contact form below with your enquiry and our team will be in touch shortly, thank you.
PERSONAL TRAINING ENQUIRIES